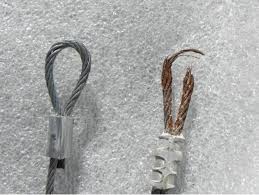 Not every man is a handyman, but every man should have the tools in his garage he needs to get household chores done.
When you own your own home, you can't rely on a landlord to make basic repairs for you. And after all, a man's home is his castle.
So keep your garage stocked with the basics you'll need to make minor repairs, complete major projects, or just create a space that's all your own.

1. A Good Light Source
Garages can be dark and dingy. Buy a bright light that you can hang directly over your workspace.
Fluorescent fixtures work well because the bulbs last a long time and they tend to be big enough to light a large space.
Make sure your lights are bright enough to illuminate your work space during the day and night.
2. Bench Space
You'll need a clear space to get your projects started.
If you have a small budget, you can find an old, sturdy table for your garage. Or, if extra space is an issue, choose a specialty workbench that folds up against the wall.
The bottom line is you'll need plenty of work space for tools, projects, and plans.
3. Extension Cords
You might not think about this as much, but you need extension cords and power strips to power all your electronics. And you might not be close to the wall whenever you need a tool.
Save yourself time and hassle by getting at least a 10-outlet metal-encased power strip and a 15-foot cord.
You can also set up a charging station for your power tools so you don't waste time looking for a spare electrical outlet.
4. Fire Extinguisher
Protect yourself and your family from the danger of fire. Garages contain powerful tools, electrical energy, and gasoline.
Together, they can spark a fire. Have a fire extinguisher on hand and learn how to use it in case of an emergency.
For all the exciting tools a man has in his garage, he needs to be safe too.
5. First Aid Kit
When you're dealing with power tools, you never know when you might get hurt.
You're dealing with heavy loads, sharp edges, and hot surfaces. So stay prepared.
Keep a first aid kit somewhere prominent and keep it stocked with antiseptic, bandages, and a cold pack.
6. Tool Chest
The more tools you own, the more important organization becomes.
There's almost nothing more frustrating for a man than spending an hour looking for a tool in his garage he needs for a 15-minute project.
Try a chest made from quality steel with shallow drawers. You want a chest that uses more space vertically, since that will take up less of your work space.
We recommend finding one that's 16 inches deep and 26 inches wide. Consider a chest with wheels that you can move around your garage as needed.
7. Wall Mounts
If you get serious about repairs, you'll likely collect a lot of large tools that won't fit in your tool chest.
We recommend installing hooks for the tools you use the most often. You can also hang up gardening tools, sports equipment, camping equipment, and other tools that gather in the garage.
Try to arrange your tools by category so you don't have to wade through odds and ends to get to what you want.
8. Fiberglass Stepladder
When you set your mind to do odd jobs around the house, you may realize that a lot of them require you to be taller than you actually are.
Whether you're changing a light bulb, putting up curtains, fixing a cabinet door, or repainting a room, you can benefit from a sturdy stepladder.
You can get two-a six-foot model for outdoor chores and a three-foot model for indoor ones, or just get a tall one that works for both spaces.
Conclusion
It's never too early to start organizing your garage or collecting tools you'll use for repairs. Take a trip to your garage to see what you need to get started.